Regular price
Sale price
$64.99 USD
Unit price
per
Sale
Sold out
The 2r™ Mount is a must-have for professional-looking video content. Engineered to place your camera and accessories as close to eye level as possible. Its adjustable base fits most monitors and screens, including curved ones, so you can easily position your camera or accessories. The articulated arm allows for precise adjustments, ensuring your camera is always at the perfect angle. With its compact design, the 2r™ Mount won't take up valuable desk space, making it a versatile and practical choice for all your video needs. 
NOTE: Camera not icluded
View full details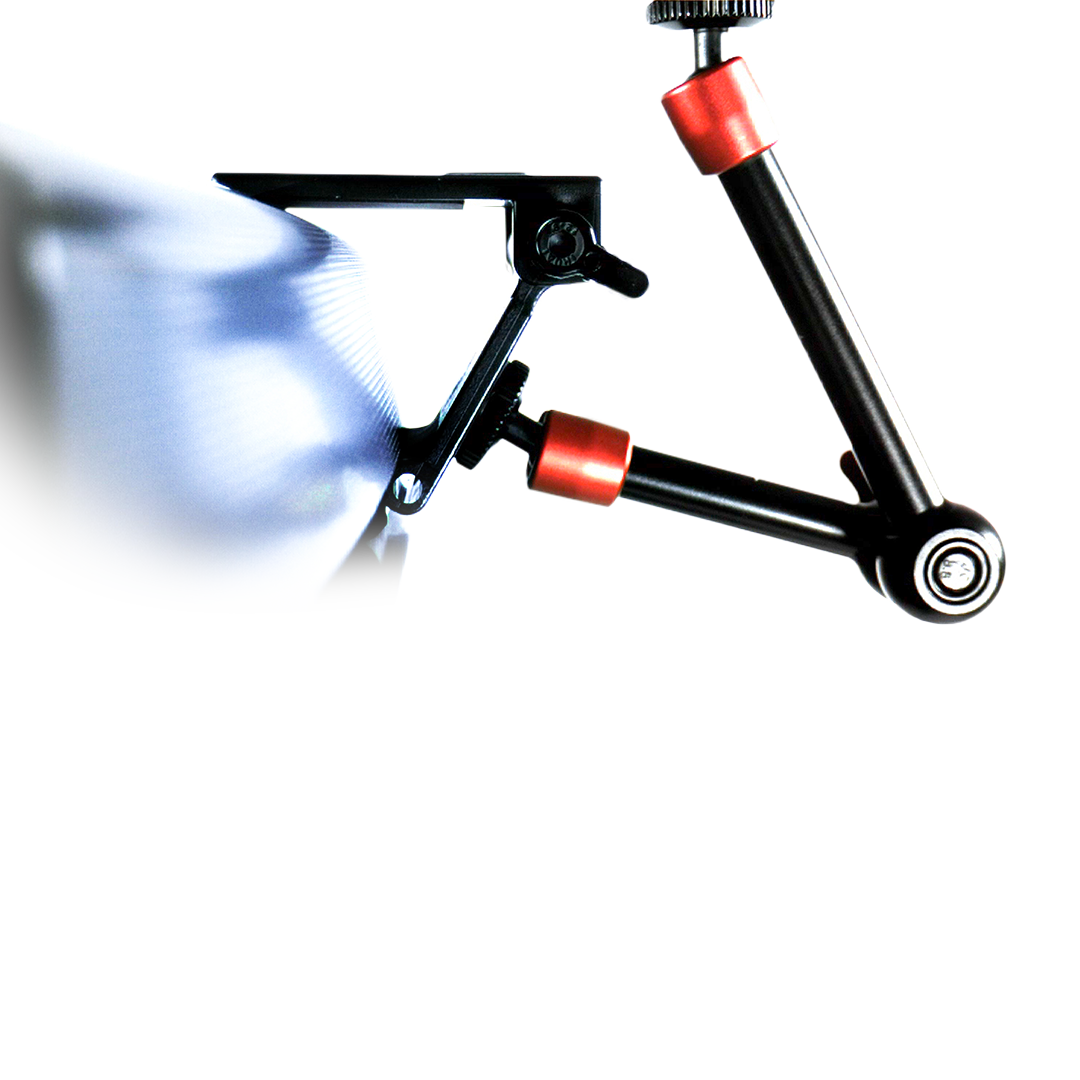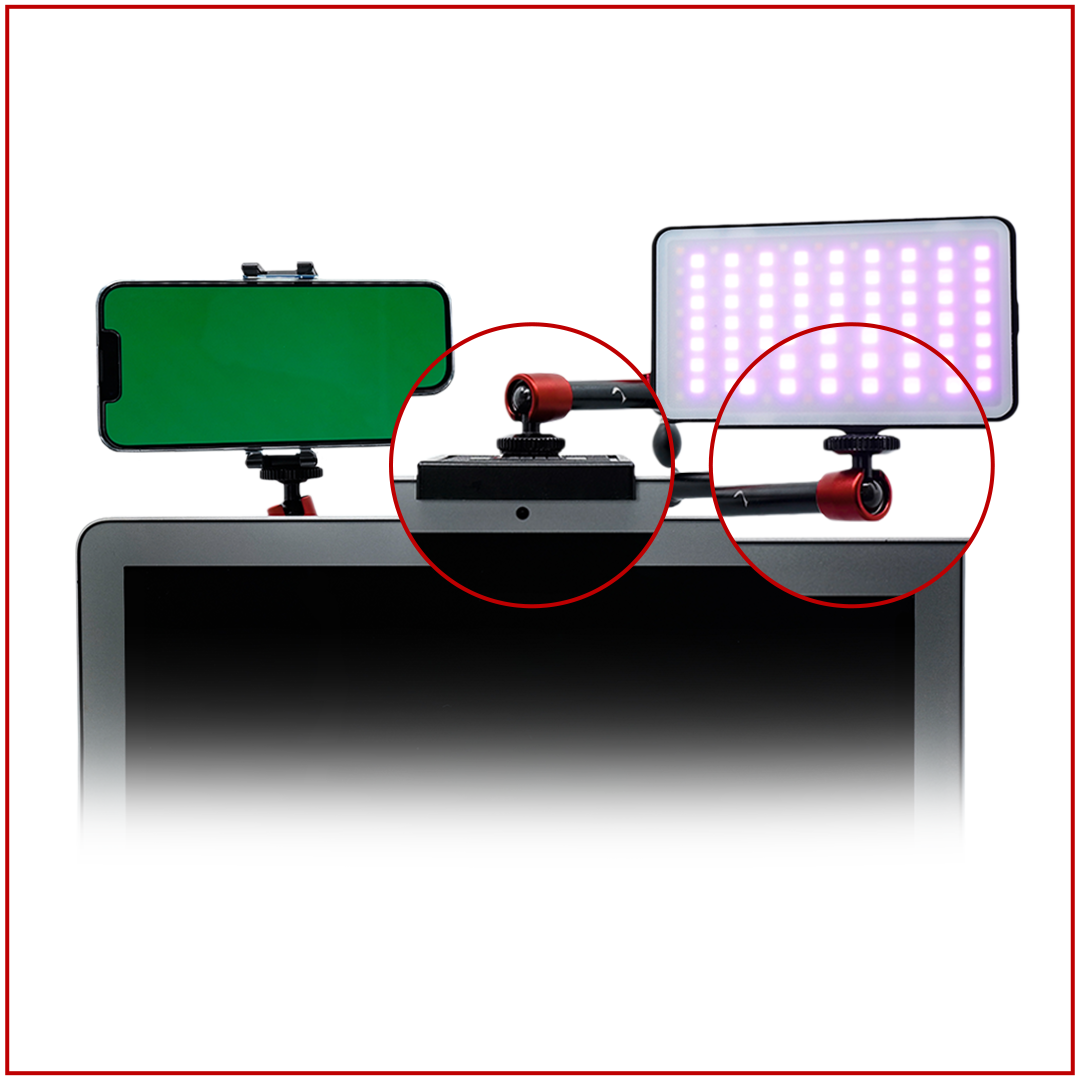 A Versatile Mount
That Provides Excellent Positioning for your Camera and Accessories
Places camera at optimal eye level for professional-looking video content
Takes up no valuable desk space, leaving you more room to work or create
Long (3 5/8'') and Short (2 3/4'') articulating arms provide a total 7 1/4'' of versatile camera and accessory placement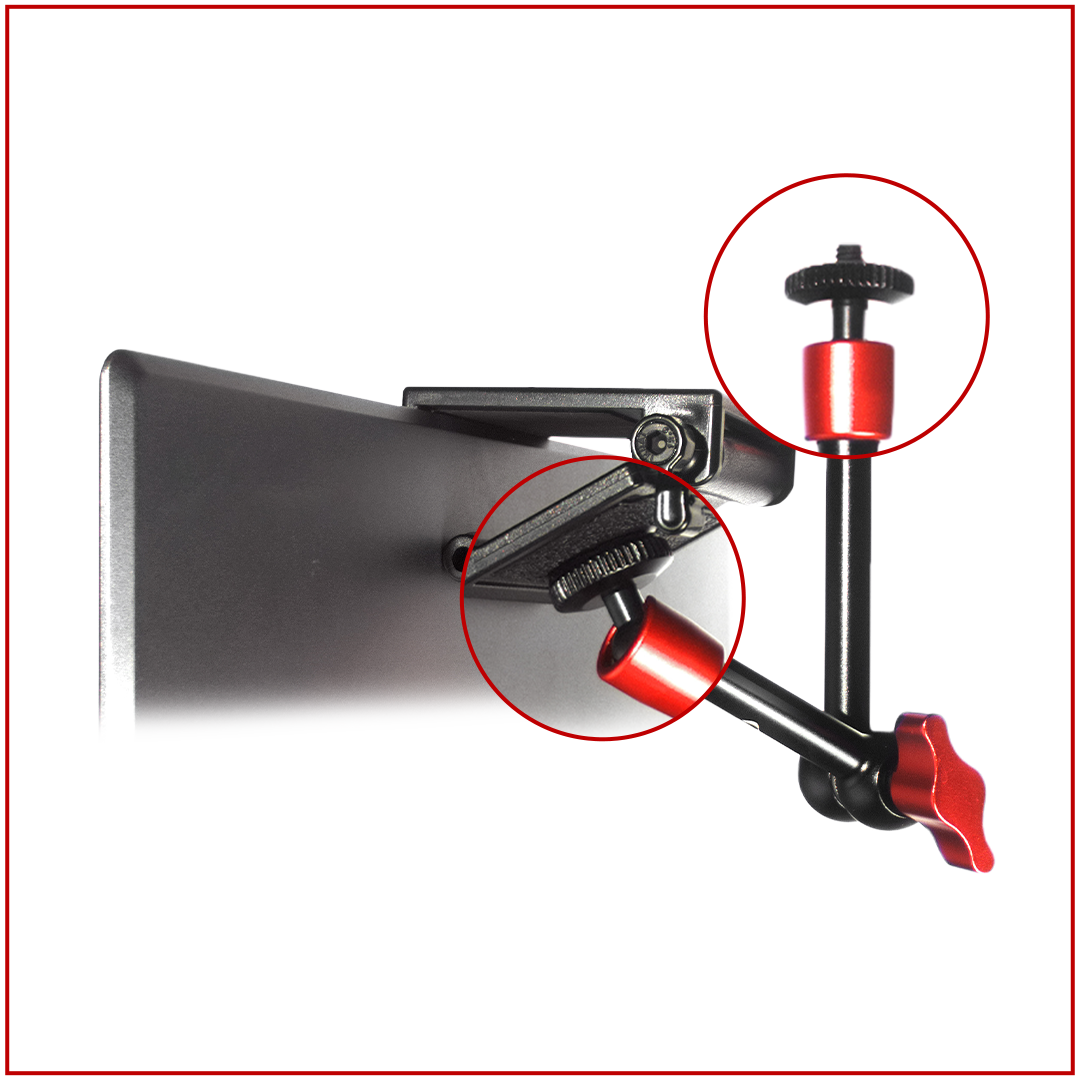 2r™ Mount
Designed and Engineered to Elevate your Content and Creations
Adjustable base to fit most monitors and screens, including curved ones
High-strength polymer base with adjustable Hirth style coupling for secure placement
Two standard 1/4x20 threads for attaching cameras, lights, accessories, and 2r³ expansion cube
Fully articulated extension arm with 90° pivot-able and 360° rotate-able ends, and an elbow that rotates 360°. The single wing nut allows for partial loosening for safe and precise positioning and tightening for safe locking
Arms made out of CNC machined anodized aluminum alloy for light weight and strength
Frequently Asked Questions
A 2r™ Mount is a device designed to mount a camera and/or other gear to the top of a monitor. This puts the camera as close to eye level as possible without damaging the monitor.

How is the 2r™ Mount constructed?
Base: Consists of a top plate with a padded lip that hooks over the top of the monitor bezel, and an adjustable back plate which must be positioned such that the top plate is level for even weight distribution. Both the top and the back plate have standard ¼"x20 threaded holes for mounting.
How much stuff can I mount on a 2r™ Mount?
Arm: A fully articulated extension arm is 11" end to end, with 90° pivot-able and 360° rotate-able ends, and an elbow that rotates 360°. The wing nut allows partial loosening for safe and precise positioning. The arm is 3 5/8" on one end, and 2 3/4" on the other end, for a total 7 1/4" (95mm + 70mm= 185mm). Measurements are from top of end cone to edge of center ball)
Both ends of the extension arm have ¼" threaded male mounts on ball joint ends. The arm will support approximately 5kg (~11lbs) or roughly twice the weight of an average DSLR and lens.

Why do I need a 2r™ Mount? Why is it better than what is on the market?
It is the only one that will put your camera a few millimeters above the bezel of the monitor. The design was specific for live streaming and content creation, and does not require bolting or clamping to the monitor or any other surface.
It allows accessories like lights to be mounted and aligned at the same point. This makes for a cleaner and easier setup with nothing taking up desk space.
Some webcams have mounts that enable placing the camera on top of a monitor facing down - but not lights. Tripods and clamping systems take a lot of space and usually place the camera too high so it looks down on top of your head.
SUB2r's 2r™Mount can be expanded to supports additional equipment like lights, microphone, multiple cameras, and other accessories using the 2r³ expansion block*.

Will the 2r™ Mount damage my monitor?
No. The 2r™ Mount does not clamp to monitor. It is not bolted or screwed either. It uses a unique design that hooks over the top of the bezel and adjusts against the back. The weight of the camera and accessories is transferred to the top and back of the monitor.
Note: Since the 2r™ Mount can handle so much weight, please be sure that the bezel of your monitor can support the weight being placed on it.

If it is not bolted to the monitor, will it tip over?
Yes. It is important to keep the center of gravity as close to the middle of the mount as possible. Fully extended, the mount will support ~5kg (~11lbs) in front or behind and about ~150 grams (~4oz) right or left. If you have a camera and a light, you balance the weight by extending the light to one side, and moving the camera to the opposite side. Balance the weight and it is extremely stable.

How much stuff can I mount on a 2r™ Mount?
This is based on weight, number of pieces, and your requirements. The base and back plates have ¼"x20 mounting holes for a minimum of two accessories. You can also use our 2r3 expansion block* which adds 4 mounting positions. This allows for 5 or 8 things to be attached.
Note: You must always be aware of how much weight is being placed on the monitor to avoid damage to the monitor and making sure the mount is balanced to avoid tipping over.

Can I use the 2r™ Mount on a laptop?
It is not recommended since some laptop monitors are very thin and flimsy.

How strong is the 2r™ Mount?
The base and the back plate are made from high impact plastic and have metal threaded inserts. Inserts of this type can generally sustain over 50 pounds of pull-out force – more than the recommended weight of the mount.
The back plate is held in position by a Hirth-style coupling which locks the two plates together and prevents the back plate from moving once positioned in place.
The arms are made to the highest standard in professional photography equipment sustaining 5kg (~11 lbs) weight comfortably in our lab setups.

The mount and my camera fell over, will you buy me a new one?
Unfortunately, no. Just like a tripod, 2r™ Mount relies on the center of gravity to make it stable. Put the weight too far from the center - and it will tip over. We recommend you routinely check the mount and its position, exercise caution, and common sense.

Does the 2r™ Mount have to be used on a monitor only?
No. The mount can be used on any similar vertical flat, a partially curved surface, or can be used as a stand-alone base.